At the very young age of five in a kindergarten classroom in Germany, I first experienced the nurturing, playful instruction that drives my life's purpose to this day. Learning in such a creative environment — a sharp contrast to my disciplined, military family environment — I must have intuitively recognized the value of cultivating individual potential.
As a voracious reader, I quickly fell in love with learning, which led to a fascination with how people communicate. I was an introvert searching for the key to fostering relationships. For my PhD dissertation, I researched interpersonal communication and identified an intriguing relationship arc that reveals how predictable behavior influences attraction.
Inspired by favorite teachers throughout my studies, I dedicated myself to life as a university professor. Luckily, my relationship insights served me well and contributed to professional success. It wasn't long before I published three communication textbooks.
Unlike most of us who can recall 9/11, I was in the thick of it. In a Northern Virginia university, my colleagues and I comforted terrified students from Pentagon families. Later, in California, I heard heartbreaking stories about students (and faculty!) who didn't know how to engage with service members in their classes, particularly those with multiple deployments in Iraq and Afghanistan. In tandem with the university, I launched a new program to help support warriors in the classroom.
After experiencing the impact of 9/11, observing my parents' dedication to civil service, and teaching for 35 years, I began to contemplate a radical change. For years, one of my favorite escapes had been reading spy thrillers. Was it time for a giant leap — from the ivory tower to a more exciting adventure in diplomacy or intelligence? After a lengthy application process, I landed a training and development role at the National Geospatial-Intelligence Agency. There, I had the honor of spearheading a new program that forged an educational exchange between the agency and universities.
Then after seven years, I was ready for a fresh, more creative chapter. To support the community of "50-somethings & beyond," I staged local events and published an online magazine called Boomalally, which celebrated people who were "marching to the beat of their own drums." These activities resurfaced my true calling: nurturing the potential in others and celebrating their achievements.
Now, as a certified leadership and success coach, I strive to serve my clients boomalally-style, and to offer a unique, white-glove experience for my amazing guests on the Tiny Sparks, Big Flames podcast.
If you ever watched Inside the Actor's Studio with James Lipton or read Vanity Fair magazine, you're probably familiar with The Proust Questionnaire - a Victorian parlor game originally popularized by Marcel Proust, the French essayist and novelist. Proust believed that we reveal our true natures in our answers to these 20 questions. Here are my answers. What about you?
What is your idea of perfect happiness?  Traveling the world
What historical figure do you most identify with?  Ruth Bader Ginsburg, Lucille Ball
Which living person do you most admire?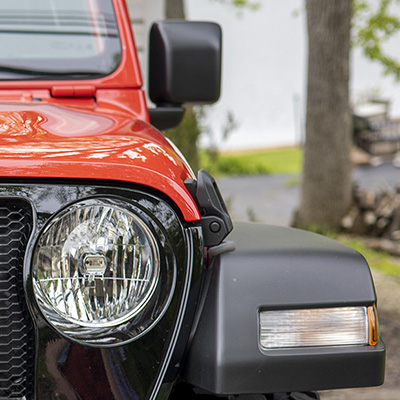 JOIN MY TINY SPARKS COMMUNITY

Receive a free copy of Big, Bold, Audacious Change, a chapter I penned for an International, Best-Selling Anthology that chronicles one of my wildest, craziest leaps into the Unknown and three Universal truths I learned.

Gain access to great information and resources designed to inspire and fuel you.

Catch up on the latest podcast stories I'm chasing.


Be the first to learn about new coaching opportunities to work and

play together.



And get excited about your email again!