In this deeply personal interview, I talk with Linda Smith, an exceptionally talented leadership coach and learning consultant, and the founder of Jetstream Coaching and Consulting. We dive into her interesting journey in the world of coaching, the incredible obstacles she has faced along the way, and the power of friendship and community to help us overcome seemingly insurmountable challenges. We also delve into the quiet ways she celebrates successes, the love of international travel that fuels her, and her sage advice for anyone who wishes to follow a passion or dream.
Simply click on the play button above and enjoy the conversation!
The Backstory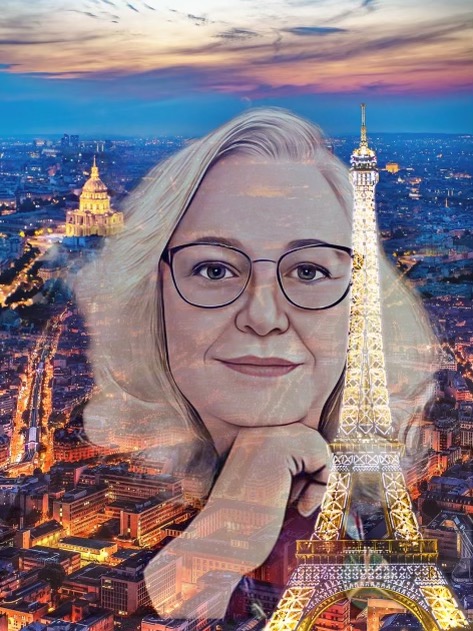 I first met Linda Smith in 2018 during the first of three, 3-day coach training sessions in Dallas offered by the Institute for Professional Excellence in Coaching. She was sitting in an adjacent row of seats—looking perfectly peaceful and serene. Given that I was feeling nervous and ever-so-slightly nauseated, her countenance seemed remarkable. (Truth be told, I was more than a little envious.) Throughout our amazing, year-long training program, Linda and I had the chance to coach one another. And we've never stopped! Until this day, Linda is one of two excellent coaches to whom I turn whenever I'm making big decisions or working through challenges of my own.
Three words I would use to describe Linda are (exceptionally) bright, insightful, and creative. She has a knack for getting to the heart of a matter quickly and, with a few thought-provoking questions, helping you to see your situation from a completely different perspective. She also happens to be a gifted photographer, avid art lover, and world traveler. As an extraordinary difference maker in the lives of her clients, I knew she would be perfect for the show.
The Interview
This inspiring interview is packed with insight and wisdom gleaned from a life and career that spans four plus decades in academia, corporate America, and private business. You'll hear about the latest leg of Linda's professional journey; the two biggest obstacles she has faced, including a terrifying cancer diagnosis; and what she dreams of accomplishing in the next five years.
Two of my favorite parts of the interview are when she talks about the guilty pleasure that fuels her and the person in the world with whom she would most love to share a day-long bus tour in Wales. And you don't want to miss her excellent advice for anyone who wishes to follow a passion or dream. She's truly one of a kind.
Fun Facts
Official graduate of a "Fear of Flying" class offered by American Airlines years ago, which opened up the world of international travel for her
Big fan of Olive + Mabel, two sweet, funny Labrador retrievers and companions of sports commentator Andrew Cotter
Card-carrying "Pentaholic," the passionate fan base behind Pentatonix, the wildly talented, 5-person a cappella group
Has seen every Star Trek episode ever made and knows way too much about alien cultures
Has traveled to India, Japan, Hong Kong, Macao, Amsterdam, Paris, and the UK (the latter of which she's visited 16 times)
Launched her passion as an amateur photographer with a tiny Olympus camera and a move to England
Mom to a lovely, black cat named China
 Cool Links
https://www.linkedin.com/in/lindadianesmith/
Pentatonix – Linda's Favorite Pop Music Group
Olive and Mabel's Delightful YouTube Channel
Linda's Heart: Animals + ASPCA
Linda's Passion: Social Justice + ALCP
Quotes by Linda Smith
"My coaching is designed to help people clarify their goals, identify the obstacles, find strategies through those obstacles, and shatter those obstacles to the results they want."
"Conflict when done in a healthy way really creates a healthy tension—[and] the results [will] be better because of it."
"The energy that it takes to go for a goal has to come from the inside. It has to be a passion and not an "I should, I will."
"What I help [people] do is the unpredictable so that they can actually get to the end result that they want to have."